Shopping Cart
Your Cart is Empty
There was an error with PayPal
Click here to try again
Thank you for your business!
You should be receiving an order confirmation from Paypal shortly.
Exit Shopping Cart
Jules Makeup Artistry & Hair Design
Luxury Bridal And Vintage Hair And Makeup Specialist
Using Cruelty Free Brands
| | |
| --- | --- |
| Posted on 17 June, 2015 at 2:00 | |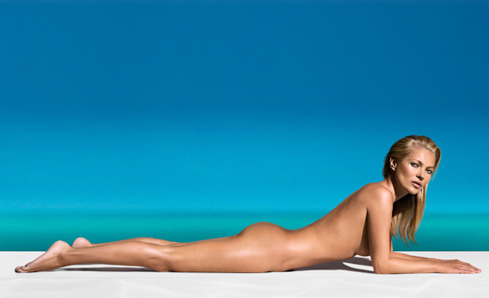 Well you may well ask, why the heading ST Tropez.  No, unfortunately I have not been sunning myself in the South of France.  However I have been on ST Tropez Tanning Training which was held at the Hotel Du Vin in Cheltenham.  Beautiful Hotel very luxurious.
The training was fabulous.  I got to try out all the different products and see which ranges would be suitable for my Bride and Grooms, Prom Ladies and Gents and Hen Parties and Pre-Event services.
The reason I chose ST Tropez is because being a redhead I always struggled to tan and always wanted a tan because of that.  Although working on Vintage Looks it didnt really matter.
The ST Tropez Tan works with amino acids in your body so will only go as brown as your body would naturally turn if it were to tan gradually.
I wanted a system that I could offer as a Mobile Service as well as on site.
I also wanted something that was not orange and because of the pigmentation in ST Tropez it neutralises any kind of colour orange.  It also does not have that horrible Self Tan smell linked with DHA because it contains Aromaguard which removes 70% of that tell tale sign the kind of biscuit scent.
St Tropez has been the No 1 Tanning Product since it's Launch.  I have tried every single product on the market.  It has Kate Moss as the face of ST Tropez and she looks fantastic in all of the advertising Campaigns.  It is also used at London Fashion Week which shows that it is the system to use.
But for me to offer a system to my Client Base it had to be high end, upmarket, well known, tried and tested, natural paraben free only parabens from vegetables are used and a diverse range.
How diverse is this range?
They have a Senstive range which has no guide colour but it is good for a golden glow similar to 2 weeks in the Sun.  This is great for first timers and brides because it does not transfer onto clothing.  Although I would always recommend the tan a couple of days before the event anyway.
The gradual tan range is useful in between spray tans or if you were to go abroad and find that you do not tan very well.  You can use this every day to build up a nice natural colour and have control over the colour you wish to go.  This gives the natural sunkissed look.
The classic range has a guide colour which does turn really brown and stays on for 8 hours before you wash it off.  The guide colour is by no means the colour you will go it is purely there to make sure it has been applied evenly. This is a popular range too and gives a lovely golden glow.
The dark range can be used for regular tanners and for all skin types and will go to the optimum shade your natural skin can turn.
In between tans or if you are going on holiday how about using the latest In Shower Tanning Product.  You've heard it right.  You literally apply the product in the shower and lather up on your body and leave it for 3 minutes perhaps whilst doing a hair masque.  You then wash it off and watch it appear.  Amazing results and very natural and buildable.
Last but not least is the new Express Tan.  This to me is perfect for those not wanting to wait 8 hours for your tan to appear.  You have control over the strength of tan that you would like.
Leave it on for 1 hour and get a light tan
Leave it on for 2 hours for a medium tan
Or 3 hours for a darker tan
Just wash it off and go to your event with a lovely even tan to suit each person.
ST Tropez is a wonderful system, natural looking and safer than sitting out in the sun.  We all love our Vitamin D and obviously need it but sometimes we need a helping hand and boy does it make you feel good.
During the training we were models for each other so we have all come away with a glow about us !!!!
For more information and appointments please access my contact form to enquire about booking a tanning session in my Pop Up Tanning Booth.
Jules xxx

Categories: None
/